Events
Art on the Hills - 2018
This year the Orphanage Museum will join with the Owatonna Arts Center for the Art on the Hills Art Fair. The dates are Saturday, July 28 and Sunday, July 29. It's a great opportunity to share the State School's story right on the beautiful West Hills campus. Admission is free.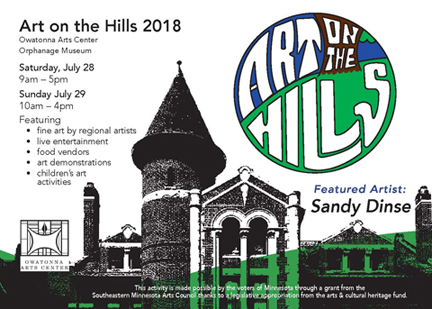 Museum-related activities will be integrated in with the beautiful work of professional artisans, food vendors, and live entertainment.
The Museum will also be doing fundraising for the Children Remembered Legacy Trust and selling 50/50 raffle tickets.
Event Hours
July 28 - 9AM - 5PM
July 29 - 10AM - 4PM